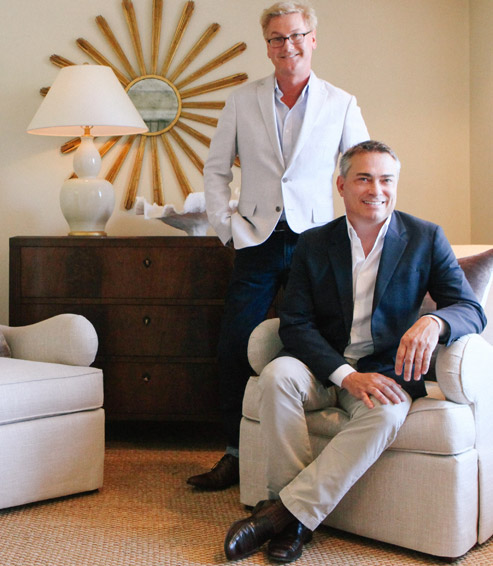 "We design spaces to reflect the personalities of our clients. The best part of the job is getting to know the client and helping them express their own unique style, "
– Craig Shelton
Chris Davis and Craig Shelton have been in partnership since 1992. Their combined talents and experience have built The Drawing Room into a highly respected commercial and residential design firm. Both hold Bachelor of Science degrees in Interior Design from the University of Tennessee. Davis and Shelton's creative, positive approach has attracted clients in East Tennessee and throughout the Eastern United States.
"We are not limited to one style. Craig and I dive into each project treating it as if it were our own home or office."
– Chris Davis
Davis and Shelton offer personal, attentive interior design services including space planning, renderings, furniture and fabrics. They believe in building strong relationships to best illuminate the unique aesthetics of each client.
"We connect our clients and their environments to the many facets of their personality. I love to see their faces when they first see their finished project."
– Chris Davis